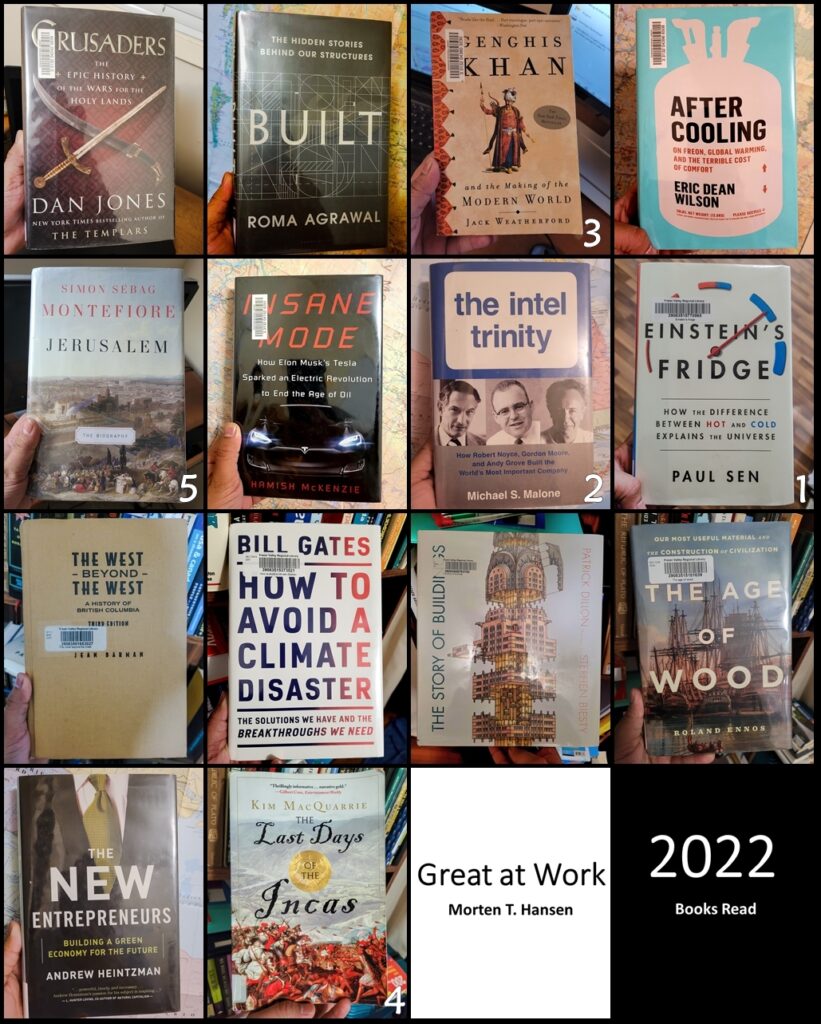 My original target for the year was to read 30 books but I could only read 15 by the end of the year. Nevertheless this year I read some phenomenal books which have joined the list of some of my all time favorite books.
Starting with the Top 5 books I have read this year:
Rest of the books in no particular order.
6. Built
8. Insane Mode
10. How to avoid a Climate Disaster
12. The Age of Wood
13. The New Entrepreneurs
14. Crusaders