As I walked through the arched doorway leading into a corridor basking in the morning sunlight, I was transported back to into a different era of almost a hundred years ago where this very balcony must have been at the zenith of its existence. This was the time of the Nizams of Hyderabad. The Nizams were the monarchs of the Hyderabad State in India from 1724 to 1948. There are many famous photographs of that era which were shot in that corridor. I was on a heritage walk of the famous Bella Vista Palace in Hyderabad along with my father. This walk was organized by a group called The Deccan Archive.
This month I was in Hyderabad only by chance. My father had fallen sick and had been admitted in a hospital a couple of weeks ago. I frantically booked my tickets and flew from Vancouver to Hyderabad and went directly to the hospital. Thankfully within a week, dad recovered and was discharged. After a few days of rest at home he was getting a bit bored and was longing to go out somewhere. Luckily for us there was a heritage walk scheduled for the next Saturday organized by The Deccan Archive. I booked 2 tickets immediately. Dad had been attending the heritage walks organized by Deccan Archive for a while now and became a part of regulars. He was longing to get back on the scene. It was also a good opportunity for him to do something active after being in the hospitable for a couple of weeks.
As for me I jumped at the opportunity to visit Bella Vista Palace. Almost 13 years ago during my engineering days one of my pastimes was exploring the heritage buildings of Hyderabad. I used to spend my weekends exploring these buildings and used to write about them in one of my original blogs Heritage Hyderabad (I have now moved everything from that blog to the present blog). I had downloaded a list of heritage buildings from INTACH (Indian National Trust for Art and Cultural Heritage) which I used to have as my master list. One of the buildings was Bella Vista which I badly wanted to visit but since it was not open to the public I was helpless. So 13 years later seeing a heritage walk being organized there gave me immense joy and I was determined to attend.
The group organizing this, Deccan Archive, was created in 2019 by a bunch of like minded people interested in the heritage of the city. It was heartening to see the interest from a newer generation of youngsters. Back in my engineering days there were a few heritage walks conducted by the Telangana government around Charminar but that was it. There were no private entities organizing walks like these. I used to just strap on my backpack and go exploring.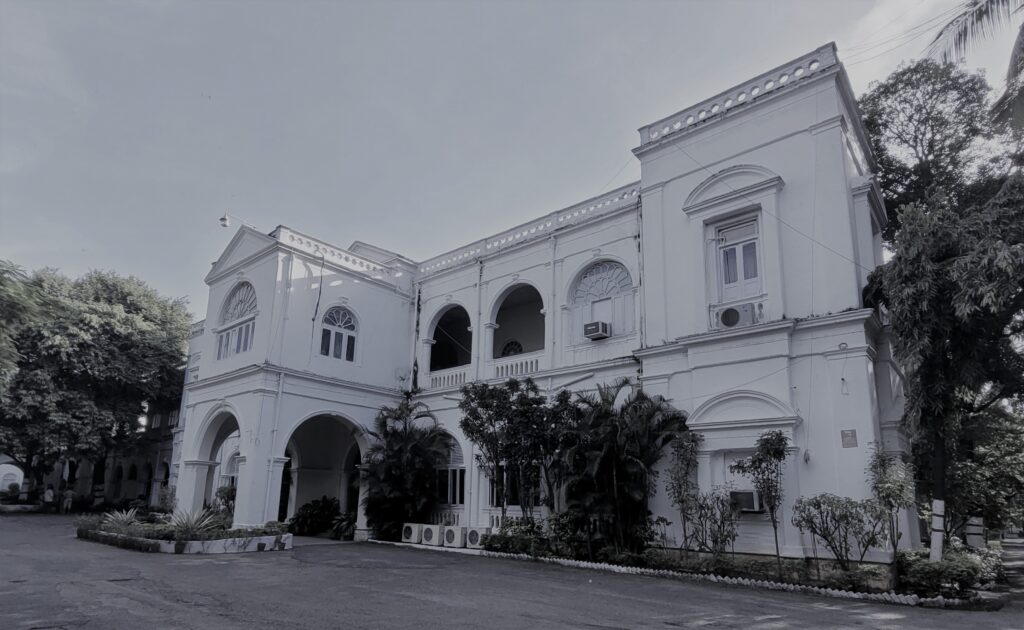 The walk was scheduled to start at 8am and the meeting time was at 7 40 am. Me and my dad reached the spot which is at present the Administrative Staff College of India at the scheduled time. There were a few people already gathered there including the convener of INTACH Hyderabad Chapter, Mrs. Anuradha Reddy. 13 years ago, during my quest to explore the heritage of the city I had sent an email to INTACH enquiring about some heritage buildings and she was the one who replied. It was good to meet her in person after so many years. My dad meanwhile caught up with his one of his friends Mr. Asif.
We were standing in front of the Bella Vista Building and had some time to take in the view. Bella Vista is a 2 storied building with Indo European features and has a rectangular layout. The windows and doors are arched with the some upper semicircles enclosing a series of smaller ovals with their bases starting from the center and expanding outwards. It was built in 1905 by the Chief Justice of the High Court of Hyderabad, Muslehuddin Mohammed. In 1916 after his death, the Nizam of Hyderabad had purchased it.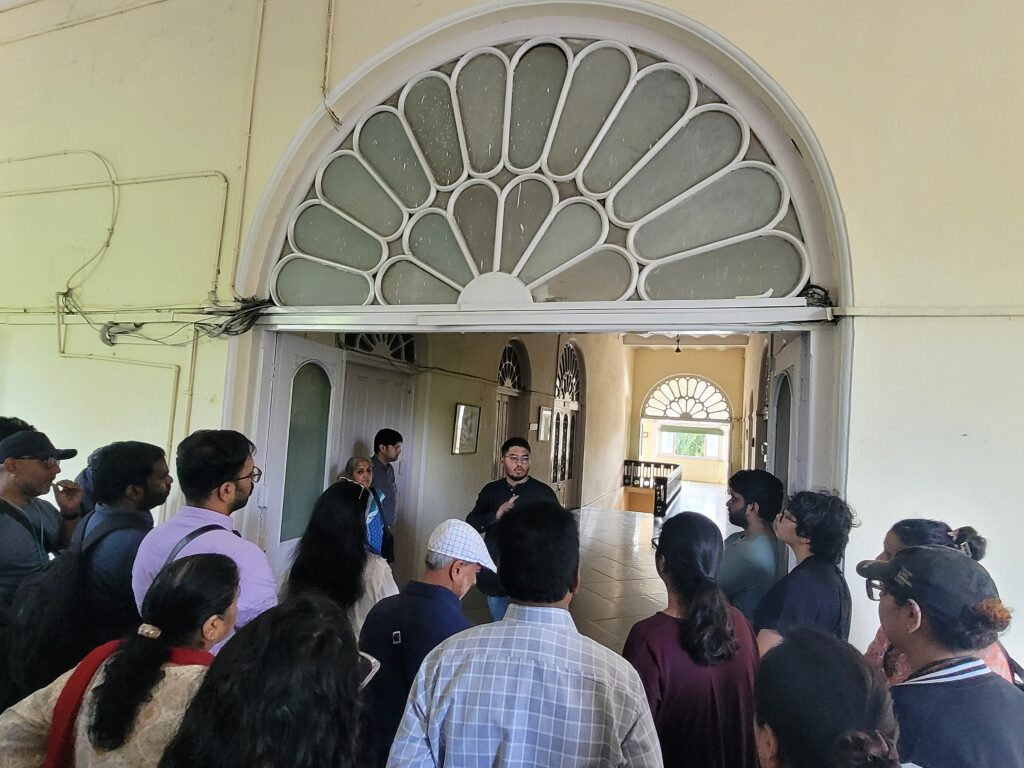 The walk started at sharply at 8am when we were led by the main host Sibgtullah, inside the building. The first stop was the dining hall. It was breakfast time and we could see a few people inside having their breakfast with neatly uniformed staff attending over them. The hall looked spacious with high ceilings. A delicious smell wafted over into our side inviting us in but unfortunately we had to move on. Respecting the privacy of the people inside I did not take any pics here.
Our next stop was in one of the conference rooms. Here Sibghat shared some fascinating history of the building and the room we were standing in. This room was used for receptions and any other purpose that was required back then. Nowadays, from the looks of the tables and chairs inside, it looked like it was used as some sort of an auditorium. The whole palace is now a part of the Administrative Staff College of India which conducts training for civil services. From here we walked through a corridor which had a number of portraits of people who served as the Chairmen throughout the years. Mrs. Reddy knew many of them personally. She also shared many interesting anecdotes about her own experience with the former royals and her connections with the building itself. It was fascinating to listen to her.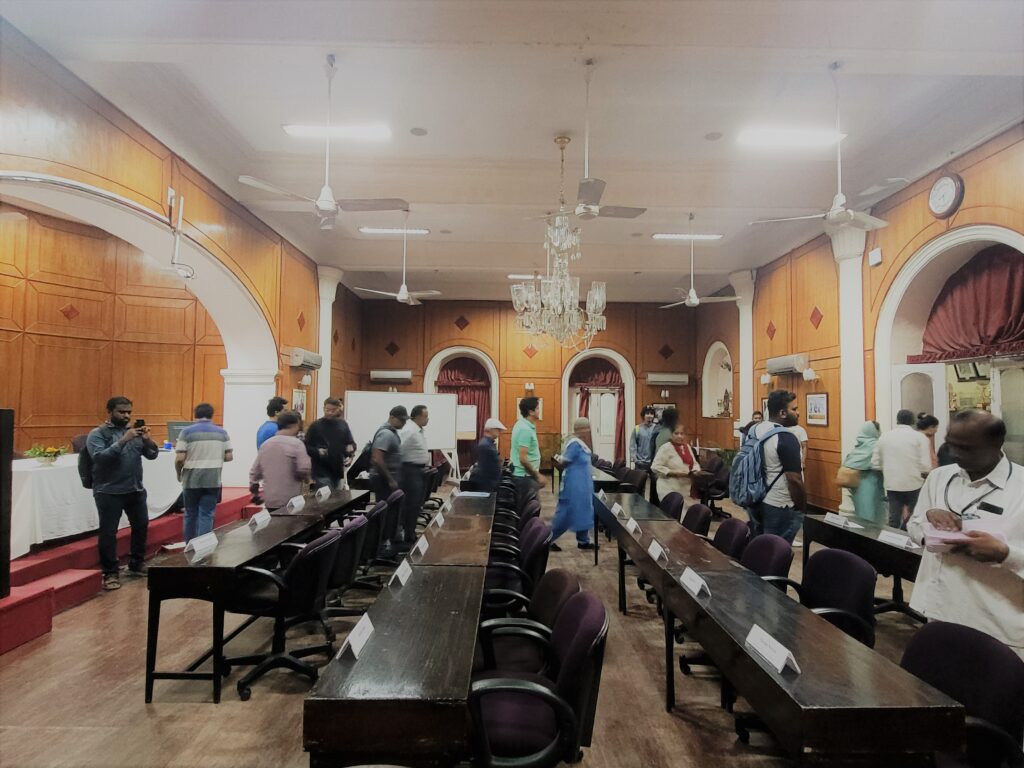 From here we climbed the stairs and went to the upper floor. Here we walked to a corridor which was the location of some of the most famous photographs of the Nizam's era. There are many portraits which were taken here including one of the Nizam's himself and one of the princess' Durru Shehvar. The 7th Nizam had bought this palace in 1916 and from 1932 (approx.) his eldest son, Azam Jah started living here with his Ottoman wife, princess Durru Shehvar. She was the daughter of the last Ottoman Caliph Abdul Mejid. It was an indicator of the Nizam's prestige at that time that a Ottoman King was ready to marry off his daughters into the Nizam's household (never mind the fact that the Ottoman empire at this time had fallen and was in its dying throes).
From the upper level we then walked back to the ground floor and out into the surrounding gardens. The whole grounds were a soothing oasis of green in an urban, suffocating neighborhood. We walked around the grounds looking at the various other structures with Sibghat and Mrs. Reddy now and then stopping and providing more info about the palace and of that era. I especially liked the info provided by Sibghat about Operation Polo and the razakars. One of the other things I liked about the whole talk was that both Sibghat and Mrs. Reddy kept stressing the point about how communally harmonious that era was. This is especially needed in these polarized times. The walk ended at around 9 40am and saying our thanks to Sibghat and Mrs. Reddy we were back home content that it was well spent Saturday morning.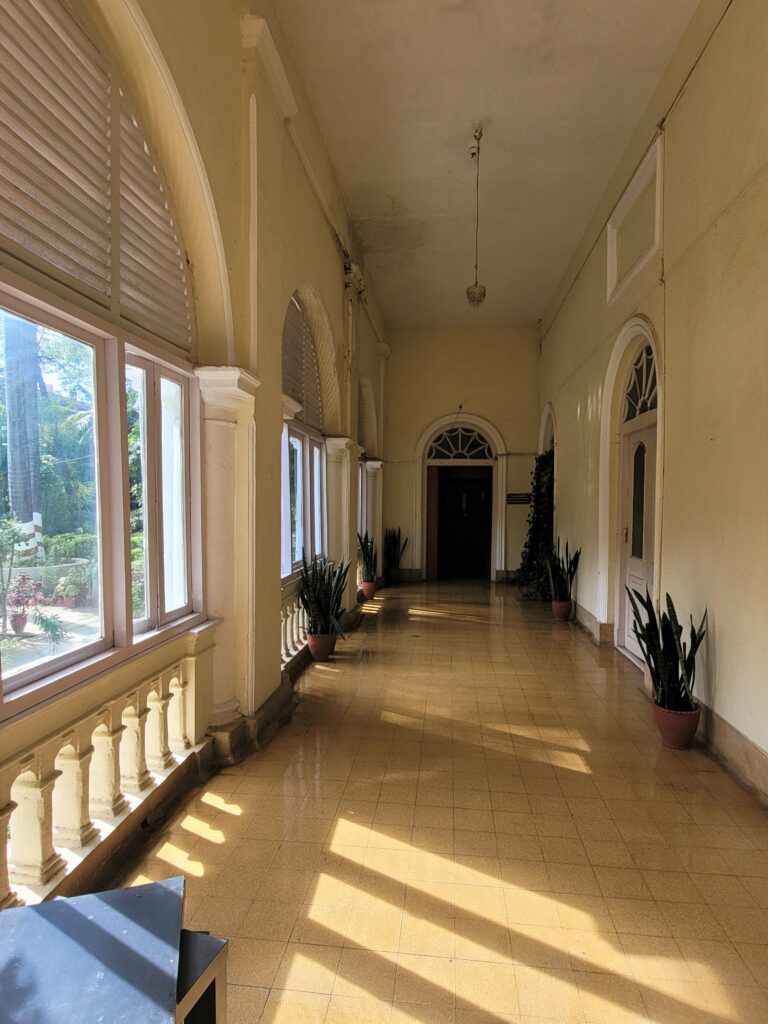 ---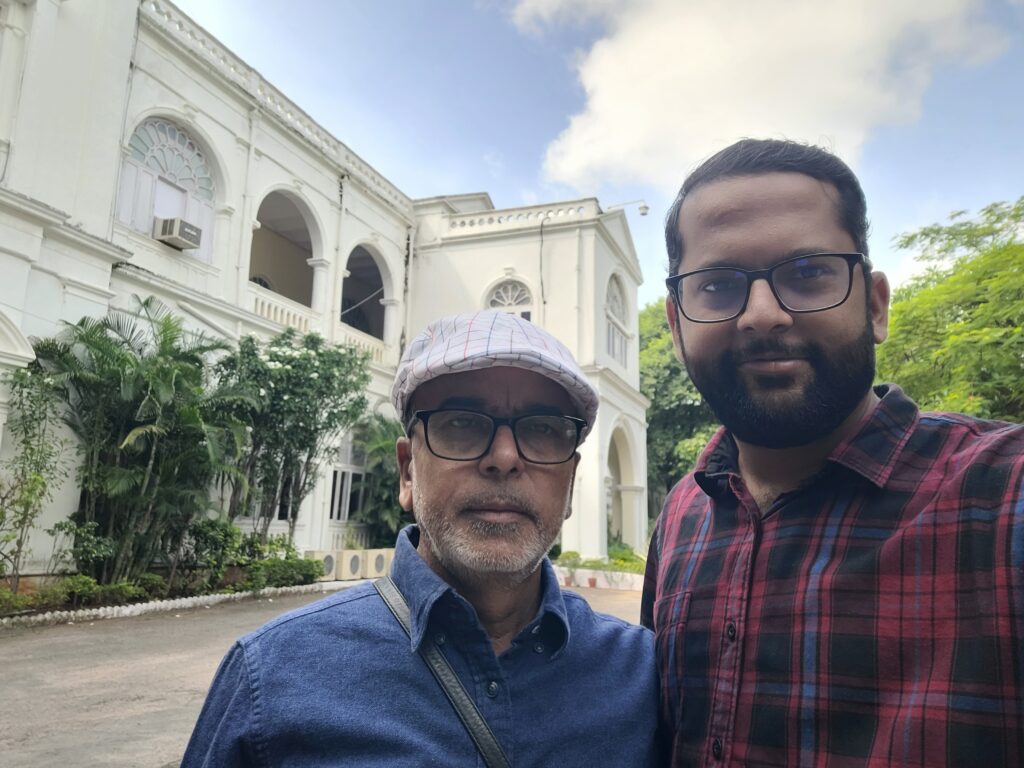 I have a huge interest in Hyderabad and its history and have always sought info from books and walks like these. Here are some of my favorite recommendations of books
The Last Nizam: The Rise and Fall of India's Greatest Princely State by John Zubrzycki
Hyderabad: A Biography by Narendra Luthor
A guide to the heritage of Hyderabad: the Natural and the built by Madhu Vottery
White Mughals by William Dalrymple.
Also if you are interested in knowing about some of the walks which were conducted in around 2010 here are a few:
Heritage Walk 2 – https://razzaqmohammed.com/walk-it-feel-it-heritage-walk-2/
Heritage Walk 3 – https://razzaqmohammed.com/heritage-walk-3/
And some more posts related to the heritage of Hyderabad:
More posts about the heritage of Hyderabad – https://razzaqmohammed.com/category/heritagehyderabad/