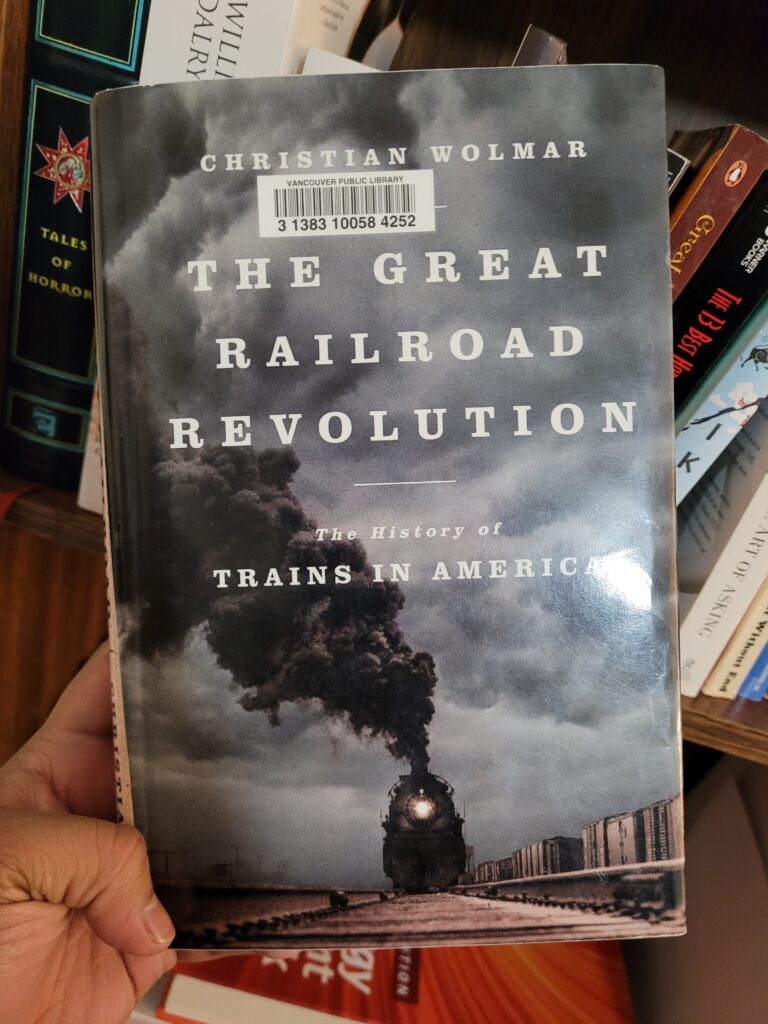 Name: The Great Railroad Revolution : The History of Trains in America.
Author: Christian Wolmar
Genre: Non Fiction/History
Book Post No. 38
What is it about? : In this book the author traces the rise and fall of the American railways from its beginnings in the early 1800s to the present time. At its time the railways were at the cutting edge of transportation technology and proved to be one of the biggest factors in America's growth. The author also throws light on these points.
How I came to read it? : Next month I am going on a transcontinental train journey from Chicago to San Francisco. In order to prepare for this trip I wanted to know about the history of American Railways. I have read 2 books of Christian Wolmar before, one on Indian Railways and one on British Railways so when a google search revealed a book on American Railways by the same author I took it.
Did I like it? : This is, I would say, an average read. The book starts from the time of turnpike roads and water canals when railways were slowing emerging. It the traces the slow growth of the railways, the people involved, the obstacles it faced, the historic decisions needed and other factors that made railways what it is today. There are lots of facts and trivia and a nice flow of narrative but overall its not a page turner. Sometimes it gets a bit bland in the middle.
Positives: Lots of info, good summary of the history of American railways.
Negatives: Gets a bit bland in some sections.
Any other personal notes, observations, fun facts etc.: The need for time zones was triggered by the railways. The transcontinental which traversed the whole country from one coast to another often created confusion with different cities having diffirent times so there was a need to create standardized time zones.