Clinging to the side of the mountain with only bolted iron rings and a safety harness between me and the rocks below, I looked around at my surroundings. It was snowing mildly and now and then I had to wipe my glasses to clear the snow. The day was dark and gloomy. Far away I could see the blue waters of Howe sound and the surrounding mountains. The view was stunning.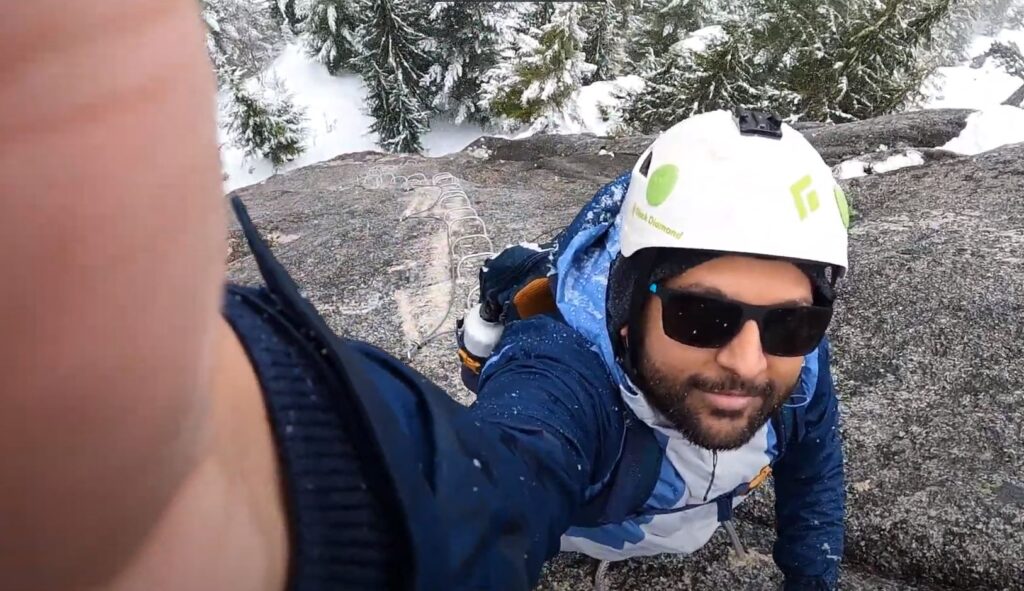 I was doing the Via Ferrata in Squamish atop the Sea to Sky Gondola area in March of this year. 'Via Ferrata' means iron path. Its usually found in the alps where metal rungs are permanently bolted into the rocks over over which a safety wire runs. I had booked my slot for the afternoon and arrived at least an hour in advance to check out the area. The whole activity was going to take over 1.5 hours and I was fully prepared for it in terms of clothing including gloves, power sunglasses and proper shoes.
While I was waiting for the guide from Mountain Skills Academy(which hosts this activity) to show up, two ladies turned up who had also signed up. They were from Winnipeg and were in town on a brief holiday. Our guide soon arrived and gave us a brief overview of the activity and also gave us helmets and crampons for our shoes.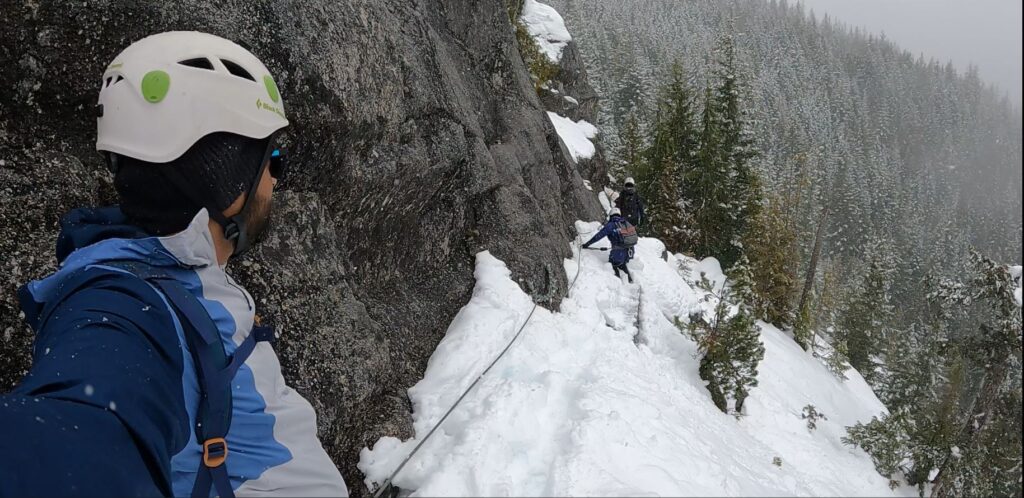 We had to walk a bit down and then reached a spot from where the iron rings started. At this point our guide gave a brief demo of how to use the safety harnesses and most importantly, how to unlatch the carabiner from one side of the bolt and latch it back on the other side. After this demo we started on our way. It was a thrilling climb. I had my Go pro with me with which I took videos as I climbed. As we gained height the views only got better. All this while it was snowing continuously.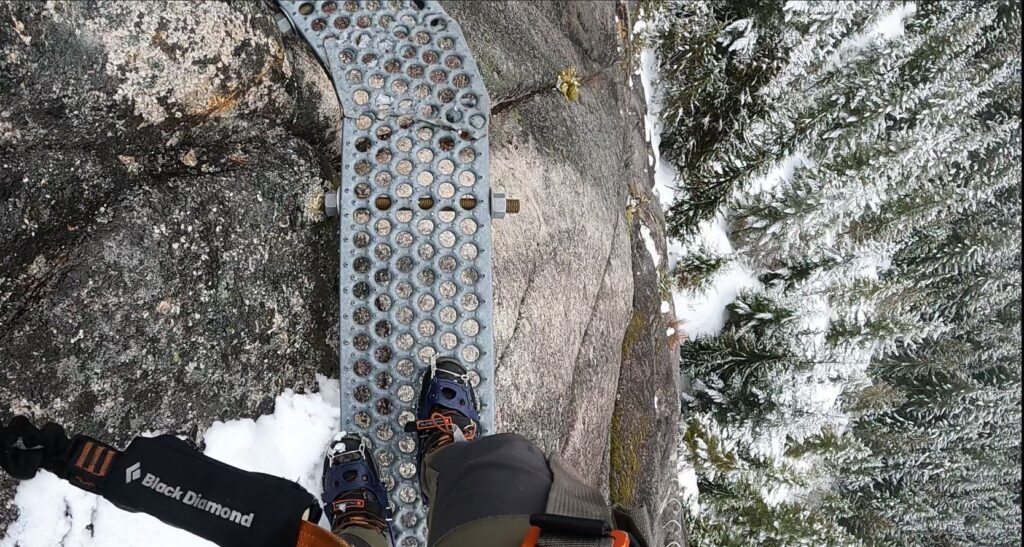 We walked over the edge of the mountain in some places where a fall would have been deadly. I was grateful for the safety harnesses. Unlike the others I was not too bothered by the unclipping and clipping of the carabiners as it was something I was used to as I used to work in power plants and wearing safety harnesses was frequent. After a thrilling climb of around an hour we reached our end point which was at the viewpoint at the top where a number of onlookers were staring at us. One of them even asked me if were some kind of experts to which I just explained to him about the activity with Mountain Skills Academy.
Details:
Activity Name: Via Ferrata
Location: Squamish Sea to Sky Gondola
Organized by : Mountain Skills Academy and Adventure
Cost: $159 (Including Gondola ticket)
$ 99 without Gondola ticket
Some Videos: